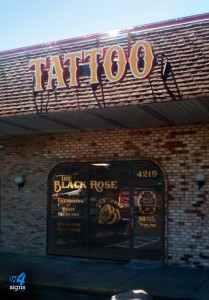 Outdoor Channel Letters are a specialized type of light box where the shape of the light box is contoured to resemble letter forms (or a logo).
Custom Designed Channel Letters
When you've seen a custom designed channel letter sign from W4 Signs, you won't forget it (nor will your customers). With over 15 years experience, our creative design team produces channel letter signs that are works of art that accurately reflect your business' branding.
We are experts at designing, custom cutting, and installing business channel letter signs.
Lit Outdoor Letters
Illuminated channel letters take channel letters to the next level by making them custom lit signs. This style of channel letters adds the power of light to the three dimensional letters allowing the sign to also function at night. Lit channel letters are perfect store front signs. W4 Signs has a certified electrician on staff to assist with wiring channel letter signs to meet local ordinances.
Are you looking for channel letters for your business in the Brighton, Howell, or Highland, Michigan area? We provide free sign estimates.