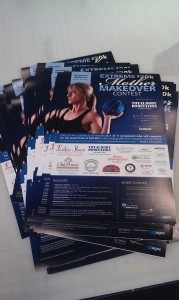 Graphic Design is one part art and one part science. Some print shops can typeset materials for you, but lack graphic artistry. Some graphic artists will design materials that cannot be printed. If you want both, come to W4 Signs.
At W4 Signs, we offer complete graphic design services.
Brochure design
Flyer design
Poster design
Logo design
Printing services
Our team also designs all of our sign and banner work. We're always thinking about the big picture and will link your publications together graphically from project to project.
Call It Graphic Art
With nearly 20 years of graphic design experience, our team of graphic designers can turn a vague idea into a full design for your project.
If you have a branding system for your company, we will design to match it. New publications will seamlessly fit into your overall company brand.
If you are a new company, our graphic design team will help you start the process of graphic branding.
Professional Graphic Design Tools
CMYK. TIF. PSD. Adobe. Flexisign. If you don't know these terms, no worries. Our graphic design team does. At W4 Signs, we use the best software in the industry and have the experience to know how to use it efficiently and effectively. Your project will be designed on time and on budget when you work with W4 Signs.
Need Quality Graphic Design Services?
Our design team is eagerly awaiting your next project. Send your details to us online or call to talk to a graphic designer at 810-588-4703.