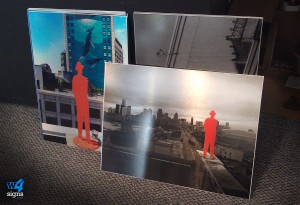 If you have never seen an aluminum print, you are missing something truly spectacular.
Aluminum prints have many purposes.
Posters
Wall art
Large format photo printing
Fine art photography
Aluminum Prints for Photographers
If you are a photographer looking for a unique way to print your pieces to sell to clients, we can mass produce aluminum prints to stock your next show.
Metal Prints as Gifts
If you just need a single print for your home or to give as a gift, W4 Signs can create that lasting work of art for you as well. The metal prints have a significant lifespan.
Want to learn more about aluminum prints? We have all the details. Call us at 810-588-4703.